Welcome to Muppet Central Wiki
Welcome to the Muppet Central Wiki! Please visit the Help page to find out how to edit the wiki. To get started, enter your MC username in the box below. This will create a member page for you with all needed templates already inserted. Please see the Member Page Help page to lean how to use it!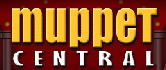 News/Updates
I have been trying to make categories a bit simpler and I have updated the help page with the most recent categories. You will now only need to use one category per page and it should be fairly straightforward on which ones to add

BarkingChaos (talk) 18:08, May 4, 2013 (UTC)
Ad blocker interference detected!
Wikia is a free-to-use site that makes money from advertising. We have a modified experience for viewers using ad blockers

Wikia is not accessible if you've made further modifications. Remove the custom ad blocker rule(s) and the page will load as expected.